Trade fair
Secutech 2021 (7-9 July 2021)
Secutech is the largest regional business platform for professionals in the security, mobility, building automation, smart factory, fire safety solution and information security sectors looking for integrated security systems and smart solutions powered by AI analytics and IoT technologies. The fair will be held from 7 -9 July 2021 at the Taipei Nangang Exhibition Centre in Taipei
Secutech is the largest regional business platform for professionals in the security, mobility, building automation, smart factory, fire safety solution and information security sectors looking for integrated security systems and smart solutions powered by AI analytics and IoT technologies.
Because of ongoing uncertainty caused by the covid-19 pandemic, including safety concerns and logistical difficulties facing participants, the organiser of Secutech has decided to reschedule the upcoming 23rd edition. Originally scheduled to be held in April at the Taipei Nangang Exhibition Centre, the fair will now take place from 7 – 9 July 2021 at the same venue. 'Secutech hybrid', the fair's new online platform has also been deferred, and is now set to take place during the new timeslot of 16 June – 15 July.
With the pandemic expected to significantly slow in the second half of the year due to progress with vaccinations, the organiser expects a safer, more business friendly trade fair in July. Ms Regina Tsai, General Manager, Messe Frankfurt (HK) Ltd – Taiwan Media Branch Office, says: "After weighing the options very carefully and consulting the relevant stakeholders, we have arrived at this decision in the best interest of the fairs' exhibitors, visitors and partners. With the pandemic expected to be under much better control this summer, this adjustment to the calendar will not only help exhibitors reach out to more potential visitors, but it will also ensure that trade buyers get a safer and more productive trade fair experience."
To aid international participants that are facing travel uncertainty, the 2021 edition of Secutech sees the introduction of 'Secutech hybrid', a new online platform that will supplement the physical trade fair. Running from 16 June – 15 July, the platform will feature online business matching facilities, digital exhibitor booths and various insightful webinars to supplement the physical show.
In 2019, the fair hosted 335 exhibitors from 15 countries, with 8 thematic zones and pavilions spreading across 20,215 sqm of exhibition space. The show attracted 19,956 visitors from 57 countries and arranged 319 business matching sessions to connect exhibitors with key distributors, systems integrators, property developers and contractors from Thailand, Cambodia, Myanmar, Indonesia, Philippines, Slovenia, Thailand and Vietnam.
Top Themes
Secutech 2021 will have thematic zones reresenting the region's fastest-growing markets, allowing visitors to easily locate high quality products and solutions as well as potential business partners.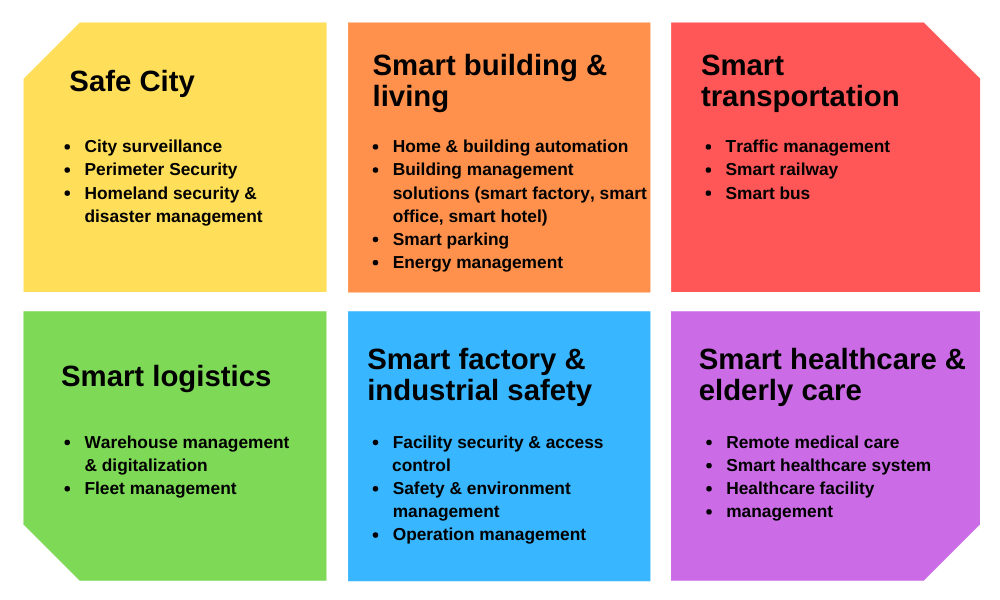 Contact
*Messe Frankfurt Exhibition GmbH
Ludwig-Erhard-Anlage 1
60327 Frankfurt
Germany
+49 69 7575 0
+49 69 7575 6607